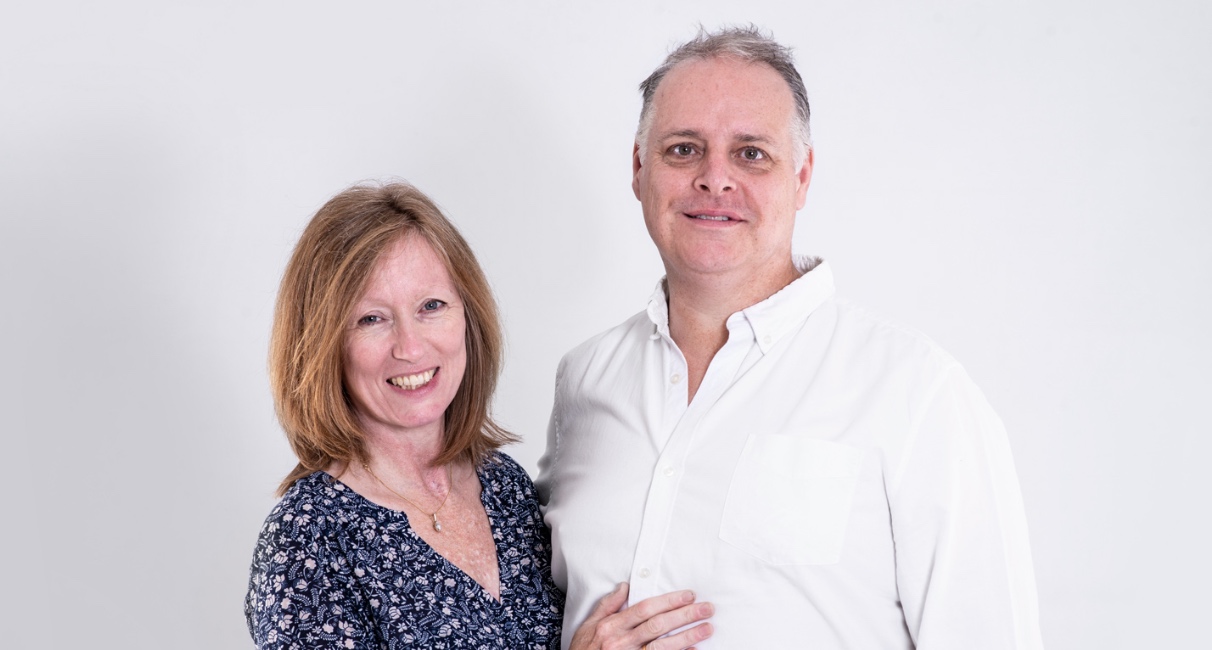 In 2011 Paul Westerman suffered a massive pulmonary embolism – the result of a deep vein thrombosis which was sustained in the deep veins of his lower limb after a very minor tennis injury.
Just days before he was due to get married – he fell to the floor of his en suite bathroom and stopped breathing.
"All I remember is looking at myself in the mirror over the sink and being confronted by a ghost," he said. "My skin was grey and waxy, and my eyes looked hollow."
He managed to utter "I don't feel too well" to his fiancé Ellisa, before collapsing.
"I was slipping in and out of consciousness – I remember the sensation of drowning," he said. "Ellisa was crying and begging me, 'stay with me, don't leave me' … I remember one of the paramedics said, 'we're losing him again'…"
It soon became clear that the paramedics and the doctors in A&E, while fantastically professional, did not immediately recognise the symptoms of a PE.
When they understood that Paul had had a knee injury and been immobilised for several days, they realised the implications and a CT scan confirmed that Paul had suffered a massive pulmonary embolism.
He was taken to the ICU, given anti-coagulants and put on oxygen.
Ellisa was offered a bed close-by for the night, suggesting that Paul may not survive till the morning. The seriousness of the event was beginning to sink in.
The following day the consultant described how a clot, the size of a man's thumb, had travelled from Paul's knee – destroying the valves in the deep veins in his thigh as it went – passing through his heart and blocking both pulmonary arteries with coagulated blood. The clot had then moved on to fill the blood vessels of the lungs, so only a trace of oxygenated blood could flow – Paul had almost suffocated.
The road to recovery has been a long one. Paul has had to accept that his life will never be the same again. He has had surgery to remove damaged veins, had years of scans and tests and still has regular visits to hospital.
He said: "Most people do not survive a massive pulmonary embolism. The reality is that my lungs and heart will never fully recover, the deep veins in the injured leg will never support natural blood flow and I will be on medication to keep me alive for the rest of my life."
The consequences were not just physical. Paul has suffered from post-traumatic stress disorder, experienced survivor guilt and battled severe clinical depression.
"Facing this reality has not been easy. But I have had the love and support of Ellisa and I also have a purpose – to try to boost awareness of this condition and do whatever I can to prevent others from going through this nightmare."
Since 2011, Paul has built relationships with other survivors and their families, along with the bereaved. He has also offered his personal experience to inform changes in medical policy.
In 2013, Paul became a trustee of Thrombosis UK and in 2014 he was appointed as a committee member of The National Institute for Health and Care Excellence (NICE) in its examination of thromboembolic diseases.
Last year, he joined a pulmonary embolism study (initiated by the NCEPOD), working to identify avoidable and remediable factors in the management of patients diagnosed with pulmonary embolism.
The RBR legflow™ is the result of an inspired collaboration between Paul – a determined PE survivor – and the most eminent medical professionals in the field of thrombosis.
"I believe I survived for a reason and I plan to make it my life's work making sure other people survive too."